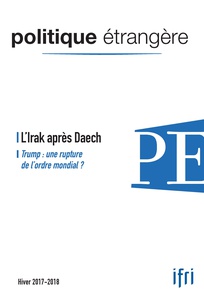 Adel Bakawan, « Kurdistan : l'indépendance en balance », Politique étrangère, vol. hiver, no. 4, 2017, pp. 41-51.
Summary:
"For a century, Kurdish movements have been seeking the constituent elements of a state. Iraqi Kurds are without a doubt the closest to reaching this objective. But their separatist rhetoric has undergone several phases and considerable changes. The objective conditions, both local and international, do not favour the independence of Kurdistan. Pan-Kurdism no longer exists and Iraqi Kurdish separatism will have trouble coming together as a formal State".
Read the article on Cairn.info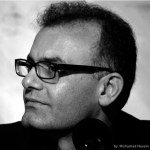 Adel Bakawan is a sociologist, associate researcher at Ecole des Haute Etudes en Sciences sociales of Paris (EHESS). He is a lecturer at the Université d'Evry, in the department of sociology since 2011. He is also member of the Centre d'Analyse et d'Intervention Sociologiques (CADIS).

He is the leader of the IPEV working group "Independentism, separatism, irredentism and State building"