Fondation Maison des Sciences de l'Homme and Issam Fares Institute for Public Policy and International Affairs at the American University of Beirut are organizing the International Panel on Exiting Violence Conference.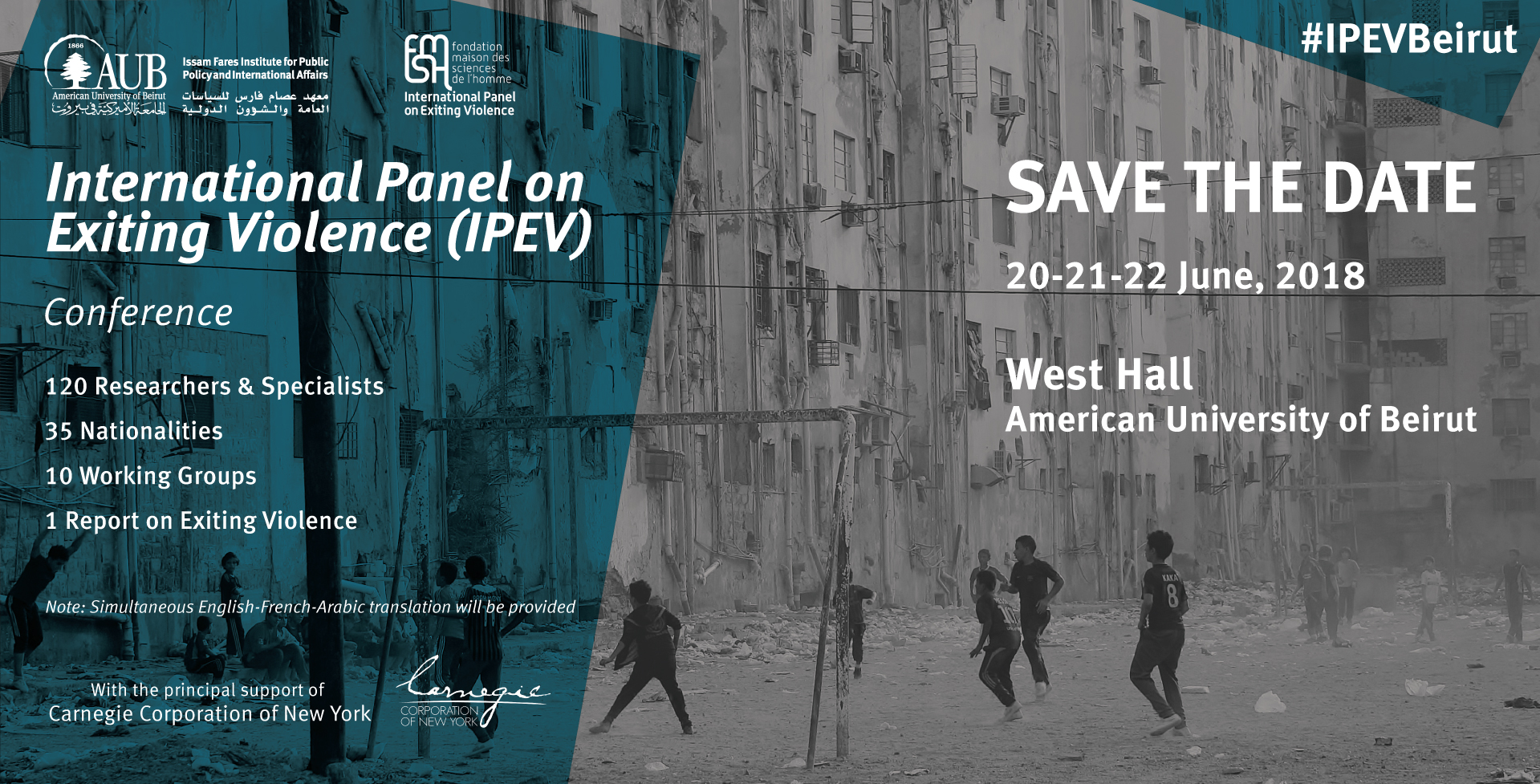 This event is decisive as it precedes the official publication of the report (Autumn 2018). The ten working groups will then highlight the main points of their respective chapters and meet during workshops in order to finalize their works and recommendations.
The three-days conference will be the occasion for several roundtables, panel discussions and conferences with outstanding speakers from the panel and from all over the world.
Follow the Live Tweet #IPEVBeirut
Facebook Event page