Carnegie Corporation of New York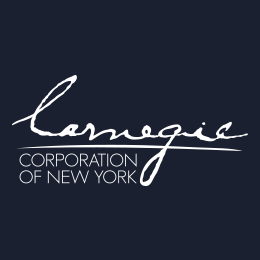 Carnegie Corporation of New York is IPEV's principal grant provider.
The Corporation was established in 1911 by Andrew Carnegie to promote the advancement and diffusion of knowledge and understanding.
In keeping with this mandate, the Corporation's work focuses on the issues that Andrew Carnegie considered of paramount importance: international peace, the advancement of education and knowledge, and the strength of American democracy.