International Advisory Board
---
International Advisory Board
The International Advisory Board is made up of social science researchers, representatives from think tanks and NGOs and experts.
The IAB is also responsible for drawing up the final version of the panel's programme – in conjunction with the Steering Committee – and reviewing the content of the final report. 

Hasni Abidi, Director of the Study and Research Centre for the Arab and Mediterranean World (CERMAM) in Geneva and member of the Global Studies Institute at the University of Geneva.
Judit Bokser Liwerant, Professor of Political Science at the National Autonomous University of Mexico (UNAM).
Olivier Caron, Director General of the Centre for Strategic Training and Research (CSFRS), Paris.
Dale F. Eickelman, Professor of Anthropology and Human Relations at Dartmouth College, US.
Sanem Güner, Assistant Director of the Hollings Center for International Dialogue, Istanbul
Mary Kaldor, Professor of Global Governance and Director of the Civil Society and Human Security research unit at the London School of Economics (LES), London.
Ibrahim Malazada, Lecturer in sociology at the University of Koya, Iraqi Kurdistan.
Tarek Mitri, Director of the Issam Fares Institute for Public Policy and International Affairs at the American University of Beirut.
Cyril Musila, Professor of the Geopolitics of African Conflicts at the Catholic Institute in Paris (ICP).
Cyril Obi, Director of the African Peacebuilding Network programme at the Social Science Research Council (SSRC), New York.
William O'Neill, Director of the Conflict Prevention and Peace Forum (CPPF), SSRC, New York.
Paulo Sérgio Pinheiro, Chair of the UN Independent International Commission of Inquiry on Syria.
Raphaël Pouyé, expert at Democracy Reporting International (DRI), Paris.
Shalini Randeria, Rector of the Institute for Human Sciences in Vienna and Director and Professor of Social Anthropology and Sociology at the Graduate Institute of International and Development Studies (IHEID), Geneva.
Heddy Riss, Programme Director at the Institute of International Studies (IIS) at the University of California, Berkeley (UC Berkeley).
Philippe Rousselot, Chair of Hestia Expertise and Senior Judge at the Court of Auditors, Paris.
Olivier Roy, Research Director at CNRS and Professor at the European University Institute (EUI), Florence.
Gonzalo Sánchez, Director of the National Centre for Historical Memory (CNMH), Bogota.
Mala Singh, Chair of the Research Development Committee of the National Research Foundation (NRF), Pretoria.
Emma Sky, Programme Director at the Jackson Institute, Yale University.
Leaders
---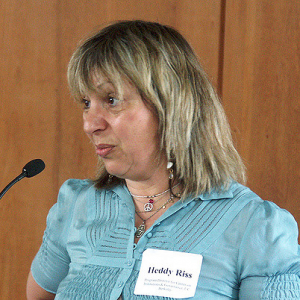 Research field: Global Violence
Institution: University of California, Berkeley (UC Berkeley)
Position: program director at the Institute of international studies (IIS)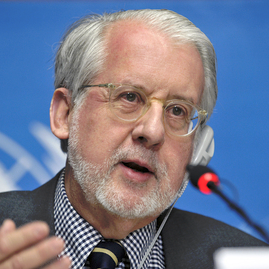 Research field: Syria, violence, peace, Human rigths
Institution: United Nations, New York
Position: director of the Independent international commission of inquiry for Syria
Group members
---