Retour
Déradicalisation, une lecture comparée
Fredrick Ogenga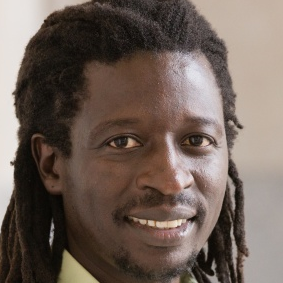 Champ de recherche sécurité
Institution Rongo University, Kenya
Position directeur du Center for Media, Democracy, Peace & Security
Biographie
Dr. Ogenga est professeur en communication et études des médias, directeur du département communication, journalisme et études des médias, Rongo University, Kenya et directeur fondateur du Center for Media, Democracy, Peace & Security (CMDPS). Il écrit des articles d'expert pour le Daily Nation et les principaux journaux kényans, a été cité par les grands organes d'information du monde tels que Voice of America (VOA) et a participé à une table ronde des Nations-Unies sur les représentations médiatiques de (dans) la sécurité en Afrique. Il a écrit des articles sur les médias, les élections, les conflits, la déradicalisation et la construction de la paix en Afrique dans plusieurs revues à comité de lecture telles que Journal of African Elections, Africa Conflict and Peace-building Review, Conflict and Communication Online, Media and Democracy Journal, Global Media Journal, Journal of Journalism and Mass Communication, Africa Journal of Democracy and Governance, Congo Afrique, Semiotica – Global Journal of Semiotics entre autres.
Dr. Ogenga a reçu l'Africa Diaspora Fellowship (ADF) 2014 et 2016, la bourse de recherche Africa Peacebuilding Network (APN) 2014, la bourse Carnegie Fund for Conference Attendance et la bourse East Africa Media Training Workshop 2017 de l'APN. Il a également bénéficié du programme de bourse Southern Voices Network for Peace building Scholarship 2016 (Woodrow Wilson International Center for Scholars, États-Unis). Ogenga a été professeur invité, en médias et sociologie, à l'Institute for the Advancement of Social Sciences (IASS), Boston University, États-Unis et nommé chercheur invité à l'African Studies Center de l'Université de Boston en 2015. Il vient d'être nommé membre de l'International Panel for Exiting Violence (IPEV).
Au Center for Media, Democracy, Peace and Security de l'Université de Rongo, Ogenga prône une approche journalistique institutionnelle panafricaine comme moyen de prévention des conflits violents. L'approche repose sur le Journalisme de paix hybride (HPJ), la gnose philosophique et méthodologique panafricaine de la représentation médiatique des conflits et de la construction de la paix en Afrique ancrée autour des philosophies Utu (Humanité), Umoja (Unité) et Harambee (appartenance collective).
Publications