Back
For a Comparative, Anthropological, and Contextualised Approach to Radicalization
Adil Jazouli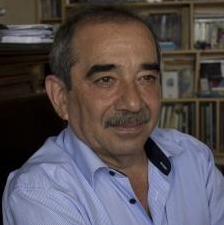 Research field sociology of the margins
Institution Commissariat Général à l'Égalité des Territoires
Position representative
Biography
Adil Jazouli is representative at Commissariat Général à l'Égalité des Territoires. He joined the Ministry of Urban Affairs in 1997 where he created the Observatoire National des Zones Urbaines Sensibles. He is a well-known specialist of the French suburbs and of public policies related to these issues. He is an active member of community and civic mouvements. He published many articles and books on suburbs and working-class areas.
Publications
Rey, Henri, and Adil Jazouli. Pour Une Histoire Politique de La Politique de La Ville. L'urgence de Comprendre. Éditions de l'Aube, 2015.
Rojzman, Charles, Colloque" Transformer la violence"(2000 Arles), Adil Jazouli, and Ervin Staub. Violence et Démocratie. Impatiences démocratiques, 2000.
Jazouli, Adil. L'Intégration au féminin: les jeunes filles d'origine maghrébine en France : de la famille à la société. Paris, France: CIEMI, 1988.