Ibrahim Sadiq Malazada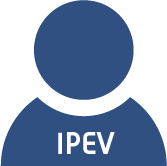 Position sociology lecturer
Biography

Ibrahim Sadiq is a lecturer, Kurdish socio-political researcher and writer. he worked at Koya University in Kurdistan region/ Iraq, from 2012 in the Department of social science, and moved to sociology department of Soran University at the end of 2016.

His primary research has been in nation building, religion and genocide as a way of understanding the behavior of successive Iraqi regimes against the Kurdish society. He is currently involved in a number of projects relating to the Islamism, violence and Kurdish society.

In addition to this academic career, he has over two decades of experience in various policy and media sectors and have worked with a variety of Kurdish newspapers and TV channels in Iraq and Europe. He also has collaborated extensively with humanitarian organizations in the Middle East and Europe as an adviser on social integration and intercultural relations. My research interests include political Islam, nation building and peace operations.

He is writing continuously for Al-Monitor.