Back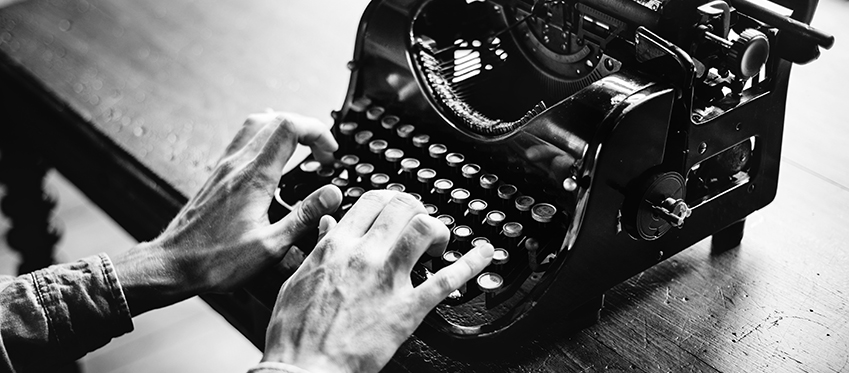 27 February 2020
The impact of terrorism
Call for Papers – Violence: An international journal
Violence: An international journal is launching a call for papers on the theme "The impact of terrorism". This theme section will be coordinated by Farhad KHOSROKHAVAR (EHESS) and Michel WIEVIORKA (EHESS, Foundation Maison des sciences de l'homme).
For its general articles' section, Violence: An international journal is also welcoming papers that deal with issues of violence and exiting violence. Each issue will be coordinated by its two Editors-in-Chief: Scott STRAUS (UW-Madison) and Michel WIEVIORKA (EHESS, Foundation Maison des sciences de l'homme).
Theme argument: The impact of terrorism
Terrorism has an impact on the societies that it affects or targets. While this impact can be one-off or limited, nowadays—with the terrorism of radical Islamic groups such as al-Qaeda and, more recently, ISIS—it tends to be heavy and long lasting, even if it does change over time.
Terrorism aims to create terror, a feeling of insecurity, and the idea that leaders can no longer protect those they lead. It leaves people stunned, and has an emotional impact that lives on through its political implications.
These political implications relate first and foremost to democracy and the separation of powers, and can lead to the unraveling and abuse of existing structures, in ways that work to the government's advantage. They can also benefit the causes of populists or nationalists, playing out in favor of authoritarianism.
If the impact of terrorism is lasting, it becomes cultural: individuals change their habits and behaviors, learning for example not to be passive in the event of a terrorist attack, and going about their daily lives keeping in the back of their minds the possibility that a terrorist attack could take place. They also consume differently, which has a number of effects, including considerable economic ones. Terrorism changes people's understanding of reality.
Tourist flows are also affected by terrorist attacks, and new investments are generated, particularly in security. It obliges companies to take new measures, prompting them to monitor their staff in new ways and based on criteria—notably religious criteria—that can be highly contentious. It also impacts prison staff, prison life, and how prisons work.
The terrorism of today is fast becoming a global phenomenon, rooted in logics that exist both within and outside of the societies it affects. In turn, this influences diplomacy, intelligence, and war.
It affects certain societies that have been willing to recognize victims for half a century now, and that today make a priority of remembrance, even if this has an influence on history. The large number of victims of terrorism has led to the creation of victims' associations, memorials and memorial projects, as well as museums.
Terrorism affects some groups more than others, such as Jews and Muslims in societies in which they are the minority. It also dehumanizes or marginalizes minority groups (such as Muslims in Western countries), making the public believe that members of these groups are complicit in this terrorism and are therefore criminals.
Lastly, terrorism gives rise to policies that are repressive, but also preventive, or those aimed at exiting violence, using deradicalization programs for example. It calls for analyses and research studies, such as those conducted by the FMSH, supported by the Open Society Foundations, which aim to fully understand terrorism's impact on French society, but also to contribute to the collective debate and to the formulation of public policy recommendations.
The papers submitted to us should address one or several of the aspects outlined above. They may focus on specific cases, for example of a particular country, and might take a comparative approach. Submissions can either pertain to a particular discipline of the humanities and social sciences, such as political philosophy or legal studies, or can be written from a multidisciplinary perspective.
About Violence: An international journal
Today, violence, in all its forms, constitutes a vast field of research in the social sciences.
The same is not true of preventing and exiting violence, which do not have their own well-structured space within the humanities. Much more empirical than theoretical, understanding of these issues is produced more by actors (NGOs, associations), experts, and practitioners than by social science scholars.
Violence: An international journal endeavors to gather together and support a large community of scholars and practitioners, focusing on two complementary yet distinct scientific and intellectual issues: the analysis of violence, in its diverse manifestations, and preventing and exiting violence.
In doing so, Violence: An international journal aims to develop understanding about violence, but also to build up a delineated field of research for preventing and exiting violence, with its contributions and debates.
Each issue will open with a series of general articles, which will be followed by a theme section, composed by articles, debates and interviews. Violence: An international journal will also make a special effort to link together research in the social sciences and other fields of knowledge, forging bonds with literary and artistic circles in particular, with contributions dealing with exiting violence through the lens of art.
Violence: An international journal has the ambition to reach a readership composed of academics, but also a larger audience, including the actors involved in preventing and exiting violence: NGOs, associations, politics, legal experts, and civil society. Articles for Violence. An international journal will nonetheless go through the usual process of academic journals. Once accepted by the Editorial Board, each article will be sent for peer-review. Changes may then be asked to the author.
Violence: An international journal has been created in line with the activities of the Violence and Exiting Violence Platform, established in 2015 within the Fondation Maison des sciences de l'homme in Paris. The Platform brings together some three hundred scholars worldwide, with an international and cross-disciplinary focus.
The journal will be published twice a year in English by Éditions de la Maison des sciences de l'homme and SAGE Publications.
Guidelines
Articles should include a summary, a detailed bibliography and a short biography. Each article should be between 5,000 and 8,000 words in length (including footnotes, bibliography, biography). It should be sent, preferably, in Word format and use, systematically, Harvard Reference Style, as follows:
Book
Clark JM and Hockey L (1979) Research for Nursing. Leeds: Dobson Publishers.
Book chapter
Gumley V (1988) Skin cancers. In: Tschudin V and Brown EB (eds) Nursing the Patient with Cancer. London: Hall House, pp.26–52.
Journal article
Huth EJ, King K and Lock S (1988) Uniform requirements for manuscripts submitted to biomedical journals. British Medical Journal 296(4): 401–405.
Website
Website National Center for Professional Certification (2002) Factors affecting organizational climate and retention. Available at: www.cwla.org./programmes/triechmann/2002fbwfiles (accessed 10 July 2010).
Newspaper / Magazine
Clark JM (2006) Referencing style for journals. The Independent, 21 May, 10.
We ask you to pay particular attention to the quality of your writing style.
To contribute to Violence: An international journal, please send an article, fully written, either for the general articles' section or for a theme section.
Calendar
Fully written articles for the theme section "The impact of terrorism" must be sent before June 15th 2020.
You can send articles for the general articles' section throughout the year.
Submission of articles
For both the theme "The impact of terrorism" and for the general articles' section, and other sections, please upload your article on the journal's online platform, hosted by our co-publisher, SAGE Publications: https://mc.manuscriptcentral.com/violence
If you have any question on the submission process or on the journal, please write to Violence's managing editor, Charlotte Groult: cgroult@msh-paris.fr