International Panel on Exiting Violence Final Report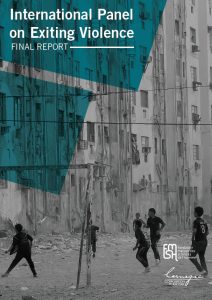 The final report of the International Panel on Exiting Violence analyses through 9 chapters contemporary forms of violence and the ways to exit violence. Through practical recommendations for public actors and NGOs, the report provides keys for understanding the process of exiting violence.
---
Violence: An international Journal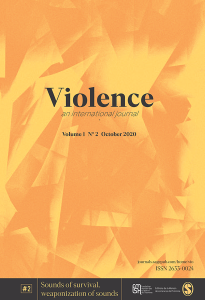 Violence is a peer-reviewed journal that aims to develop understanding about violence, but also to build up a delineated field of research for preventing and exiting violence, with its contributions and debates. More particularly, the journal is focused on physical, political or social violence, but also deals with State violence, delinquency and crime for instance. When asking crosscutting issues, Violence will look at various regions of the world, from the local to the global.
---
Live discussions
Since 2017, Ipev researchers have been presenting their works all over the world, bringing to the fore their expertise on many issues related to the MENA region. Ipev live discussions taking place from May, 18th to June, 29th are part of the major live events that have been organised.