Back to the program
Next Live session
What hope for a peaceful future?
A decade after the Arab Spring events, with the new wave of uprisings starting 2019 and the relentless attack of Covid 19, what states of violence obtain in the Arab region and what hope is there for a peaceful future?
Some countries in the region claim "stability" and restoration of social and political order, others are experiencing stalemate, yet others are in protracted conflicts, or open dissent.
Palestine, for one, continues to suffer settler colonialism and occupation with no openings in the horizon. Violence is not always expressed through open conflict or political dissent. It is also deeply structural and enduring as with sectarianism, gender inequalities, class divisions, displacement and increasing securitization and militarization of all aspects of life. 
Different actors strive for constructive change, an open public life, proper accountability and transitional justice, while others work towards safeguarding entrenched privilege and power. In this panel, speakers will present different regional and country perspectives on the strategies employed by Arab states, societies and actors to navigate these difficult predicaments, and will assess the possibilities of exiting violence and establishing societal peace.
---
This conversation is organized in partnership with IPEV sustainability partner The Arab Council for Social Sciences.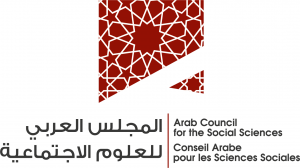 Do you want to participate in this session? If so, please register
Register